VIP: How to Influence with Vision, Integrity, & Purpose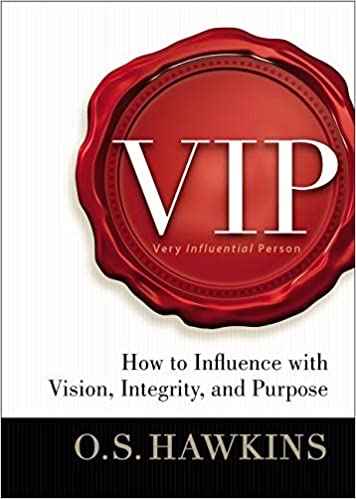 CIA. FBI. SAT. MBA. These acronyms are part of our modern lexicon, but perhaps no other has muscled and maneuvered its way into our daily vernacular like "VIP." In his book, VIP, Dr. O.S. Hawkins talks about how readers can be VIPs — not Very Important People, but instead Very Influential People. In 2 Corinthians 10:13 (ESV), Paul writes, "But we will not boast beyond limits, but will boast only with regard to the area of influence God assigned to us, to reach even to you." Discover the principles of people of influence and put them into practice among those God has entrusted to you to influence!
All author's royalties and proceeds from sales are distributed to GuideStone's Mission:Dignity ministry.
Bulk pricing available from ChurchSource.com. Call 1-800-727-3480.
Buy on Amazon Buy on B&N Buy on Christianbook Buy on LifeWay