THE GOSPEL INVITATION - SHARE THE GOSPEL WITH CONFIDENCE.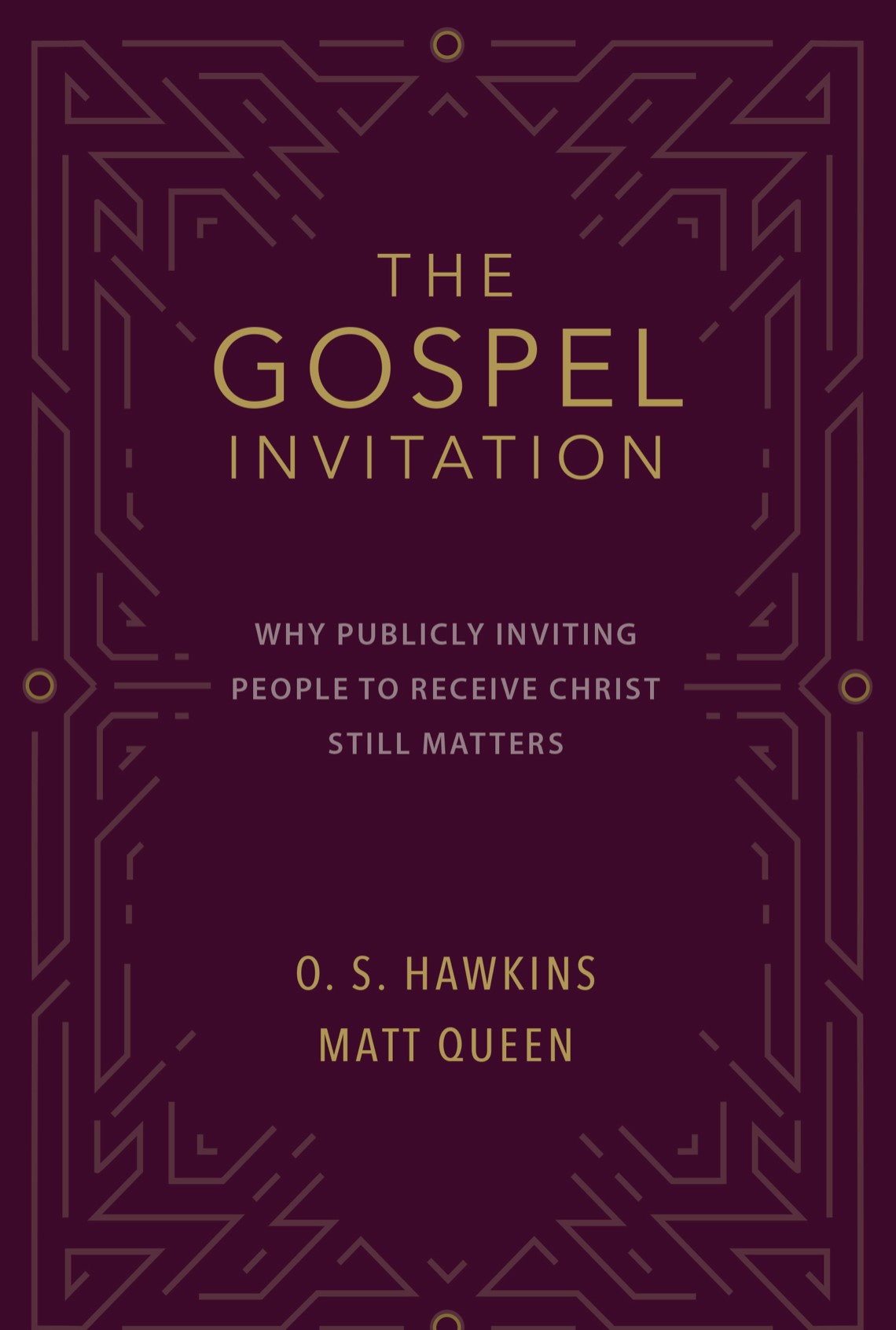 Historic denominations are dying. Baptisms plummet with every passing year. Pastors are concerned about their churches plateauing. Why? Because congregations aren't being publicly called to faith in Christ.
O.S. Hawkins and Matt Queen are asking church leaders to reconsider and rediscover the effectiveness of asking people to publicly decide to follow Christ.
The Gospel Invitation is an essential guide in the art and instruction of issuing Christ's invitation to the lost, covering:
A brief history of public gospel invitations
The biblical justification for gospel invitations
Practical and proven instructions for incorporating invitations into sermons
Best practices
For deeply discounted bulk pricing, visit ChurchSource.com or call 1-800-727-3480.
Buy on Amazon Buy on B&N Buy on Christianbook.com Buy on Lifeway