THE PASSION CODE - 100 DAYS WITH JESUS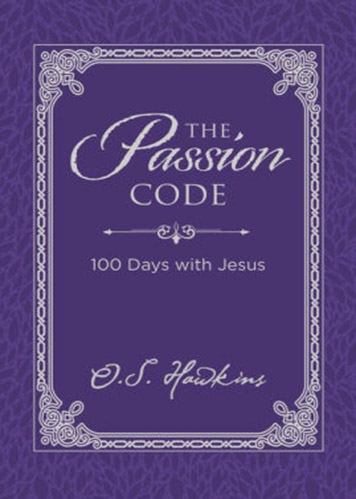 From Bethlehem to Golgotha to Pentecost, discover how God is With Us, God is For Us and God is In Us!
The Passion Code leads you in your walk with the Lord and to discover that as you grow in your faith in Him, you'll grow in your desire to do His will. Jesus told us, "My food is to do the will of Him who sent me, and to finish His work" (John 4:34 NKJV).
Each daily reading includes a Code Word that will serve as a reminder throughout your day of that morning's devotional. Write it down and ponder it. Each day also includes a "Passion Proclamation" (a Bible verse to apply to your life), as well as a prayer. Journey with The Passion Code and spend 100 days with Jesus.
All author's royalties and proceeds from sales are distributed to GuideStone's Mission:Dignity ministry.
Bulk pricing available from ChurchSource.com. Call 1-800-727-3480.