THE NEHEMIAH CODE - IT'S NEVER TOO LATE FOR A NEW BEGINNING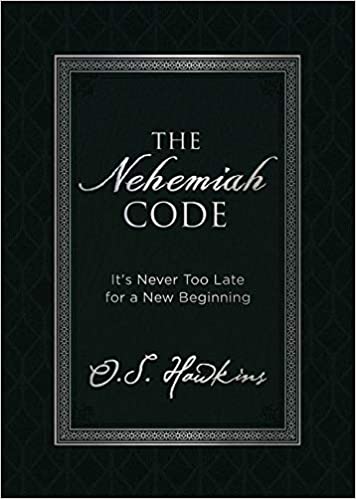 Who is not in need of a new beginning? Whether it be broken relationships, integrity missteps, or loss, most of us will spend some or much of the next year trying to restore something. Learn the truths from Nehemiah: Not a prophet or a preacher, but a servant who helped lead the rebuilding of Jerusalem. He teaches an important lesson, and it's good news: it's never too late for a new beginning!
Small Group Curriculum Available
Lead your church, home team, Sunday school class or other small group through this six-session video series with O.S. Hawkins. In each lesson, we unpack the lessons Nehemiah demonstrates to help everyone understand that it's never too late for a new beginning! Visit ChurchSource.com to order your copies today.
All author's royalties and proceeds from sales are distributed to GuideStone's Mission:Dignity ministry.
Bulk pricing available from ChurchSource.com. Call 1-800-727-3480.
Buy on Amazon Buy on B&N Buy on Christianbook Buy on LifeWay