THE EASTER CODE - A 40-DAY JOURNEY TO THE CROSS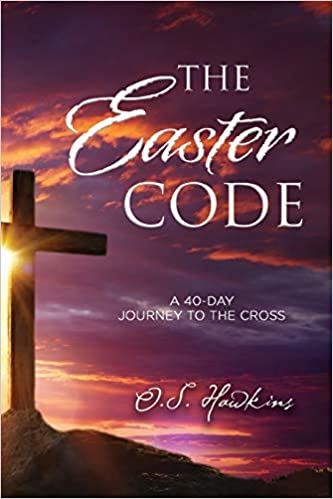 Use the Easter Code to Reach Your community for Christ this Year!
Thousands of churches used The Christmas Code to engage their members, their guests and their neighbors with the Gospel.
Now The Easter Code offers churches the same opportunity during the Lenten season!
How can you use it as an outreach tool?
Place copies on every house in your community with an invitation to your Easter services and events inserted!
Provide copies to members for church-wide family devotionals during the 40 days from Ash Wednesday to Easter!
Give copies to visitors during February, March and April
All author's royalties and proceeds from sales are distributed to GuideStone's Mission:Dignity ministry.
Bulk pricing available from ChurchSource.com. Call 1-800-727-3480.