THE DANIEL CODE - LIVING OUT TRUTH IN A CULTURE THAT IS LOSING ITS WAY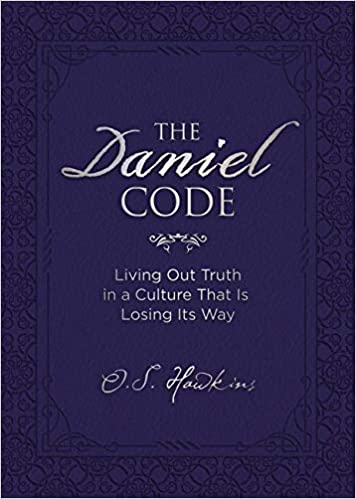 Our culture brings new challenges to our Christian faith with each passing day. How should we live out our faith? Daniel was a young man who grew up rooted in a Judeo culture of traditional values. One day, he unexpectedly found himself in a culture that was foreign to everything he had known. His value system, his truth claims, his moral compass — all were challenged repeatedly at every turn. Not unlike our society today!
From the pages of Scripture, learn from Daniel how to exist in our culture while also engaging and thriving in it as well!
All author's royalties and proceeds from sales are distributed to GuideStone's Mission:Dignity ministry.
Bulk pricing available from ChurchSource.com. Call 1-800-727-3480.
Buy on Amazon Buy on B&N Buy on Christianbook Buy on LifeWay Buy on BAM!