THE CHRISTMAS CODE - DAILY DEVOTIONALS CELEBRATING THE ADVENT SEASON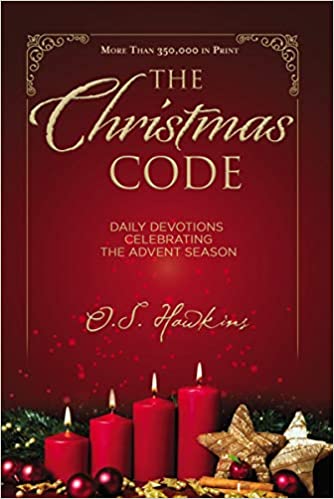 What can you buy for less than $1 anymore?
A Beautiful Christmas Advent Devotional with the plan of salvation!
Place copies at every house in your community as a gift from your church and insert an invitation to your Christmas services and events!
Provide copies to your members to place on every door of every home on their block as a gift with invitations to the church's Christmas services.
Provide copies to members for churchwide family devotionals during the month of December!
Give copies as gifts to visitors during November and December.
Place them in Christmas cards as a special gift!
All author's royalties and proceeds from sales are distributed to GuideStone's Mission:Dignity ministry.
Bulk pricing available from ChurchSource.com. Call 1-800-727-3480.
Buy on Amazon Buy on B&N Buy on Christianbook Buy on LifeWay