THE APOSTLES' CODE - UNLOCKING THE POWER OF THE HOLY SPIRIT IN YOUR LIFE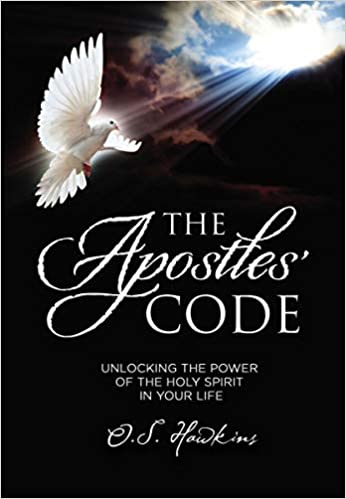 Just a few weeks after Jesus' death, burial, resurrection and ascension, the apostles were preaching the Gospel, boldly speaking of the things they had witnessed and heard. Yet, just before His crucifixion, they were defeated, scared and in hiding: Even Peter denied he even knew the Lord. What empowered this radical change that they were willing to lay down their lives for Jesus? It was the Holy Spirit who came to live in them at Pentecost; the same Holy Spirit that lives with each of us who trust in the Lord Jesus for our salvation.
Join us on a 40-day journey to discover the power of the Holy Spirit in our lives. Each day's reading on the Holy Spirit is accompanied by a Code word for the day, an encouraging Scripture, and a prayer.
Unlock the power of the Holy Spirit in your life with The Apostle's Code!
All author's royalties and proceeds from sales are distributed to GuideStone's Mission:Dignity ministry.
Bulk pricing available from ChurchSource.com. Call 1-800-727-3480.